Real estate professionals will tell you that the average family will move once every five to ten years. This is usually to accommodate a family's changing needs as their family grows. Often one of the last moves a family makes is from their large family home with multiple bedrooms down to a two- or one-bedroom home that houses the last two that remain: the parents.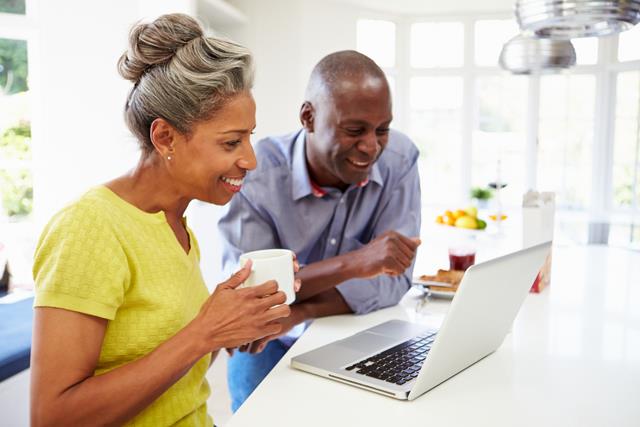 It can be difficult for buyers to adjust their thinking when viewing new homes and empty nesters often make the mistake of buying 'too small' or 'too big', or feeling they should by near their children.
"Relocating after your last child leaves the nest can be an emotional experience – especially if you are tightly-knit family," says Adrian Goslett, Regional Director and CEO of RE/MAX of Southern Africa Goslett. "It can be difficult for buyers to adjust their thinking when viewing new homes, as they now need to consider only their own wants and needs and not those of their children."
According to Goslett, below are the three mistakes empty nesters most often make when downsizing after their children move out of home:

1. The difference between too large, too small and just right
Many empty nesters make the mistake of purchasing a new home that is either too small or too large to suit their new family dynamic.
"Purchasing a property that is too small will make it feel as though you are living on top of each other, while purchasing a property that is too large will only emphasise the fact that your children are no longer around to fill the vacant rooms," says Goslett.
2. Hitting the location sweet spot
Goslett says empty nesters tend towards one of two extremes: either purchasing property as nearby to their children's homes as possible, or as far away as possible so that they can start afresh and live out the lives they've always hoped to live.
While it is better not to buy a home purely to be close to your children (keeping in mind that they can relocate at any point in time), it might also be difficult to move too far away if you are a close family who are used to getting together regularly, he says.
"Buyers should purchase based predominantly on where they would like to live out their years together, perhaps only secondarily factoring in where their children stay."
3. Moving before you're ready
Empty nesters should also avoid rushing the process of relocating, Goslett cautions, as it can be difficult to deal with the loss both of your family and the home in which they grew up.
"What's more, there is always the possibility that one of your children may need to move back in with you after having attempted living on their own and consequently realising that they aren't quite as ready to leave the comfort of your home as they initially thought they were."
Work with a find a 'compassionate' agent
Lastly, Goslett advises that empty nesters find a compassionate and experienced real estate professional when selling their family home.
"Homeowners are often far too subjectively attached to these sorts of properties to do a good job of selling them. There might be things that need to be updated or remodelled in order to make the house more sellable. Homeowners need to trust their agent enough to make these calls on their behalf," he says.